By Athletes. For Everyone.
PEACE, PURPOSE AND EVERYDAY BALANCE. LIVING IN HARMONY WITH NATURE. HERE IN MOONVALLEY, WE'VE CHOSEN OUR OWN PATH AND CREATED SOMETHING WE BELIEVE IS WORTH SHARING. THIS IS OUR STORY.
Recharge your battery with Moonvalley's Organic Sports Drink!
What do our customers say?
"I tried the cinnamon and
cardamom bars for trail running and love everything about them. They are not
too sweet, the texture is very easy to eat while running, and the flavor is
very original"
- Nuno, France
"The organic sport drink is great for longer runs.
The apple taste with chunks of small pieces of apples is indeed real. Very
tasty one. Great product. "
- Niklas Blomgren, Sweden
"The bars taste
great and don't give your stomach any issues. Though i bought them for myself,
my kids often grab one on their way to sport practice as an easy and healthy
snack. "
- Cheyenna, Spain
"Perfect as a snack if you're on the go, after training or if it's
late until dinner and you don't want to dive into the cookie jar..."
Johanna Toftby, Sweden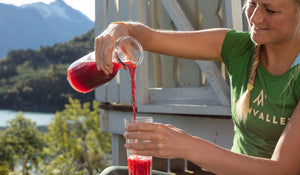 By athletes. For everyone.
Experience the unique flavors of Nordic nature with a modern twist. Moonvalley was founded by three world-class Swedish athletes and offers a wide range of delicious protein bars, energy bars, sports drinks, and post-workout mixes. All our products are 100% vegan, organic, clean label, and free from artificial sweeteners and palm oil. In other words, you can enjoy all our flavorful goodness with a clear consciousness knowing that they are as kind to you as they are to our planet.
Read more