Our Story
Peace, purpose and everyday balance. Living in harmony with nature. Here in Moonvalley, we've chosen our own path and created something we believe is worth sharing. This is our story.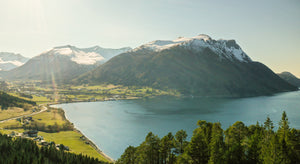 In Moonvalley, inspiration comes easily. On the steep, ancient trails that zigzag the fjord sides, our founders Ida, Mimmi and Emelie, put in the hard hours that keep them among the elite in ultra-trail running. But our home offers much more than spectacular scenery and a fantastic training environment. It's also the place where we sow the seeds for a healthier, more sustainable life – literally and metaphorically. The valley and nature provide, and we gratefully accept.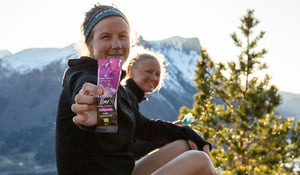 Moonvalley products were born from a desire to share nature's gifts with you. The good habits we've developed - eating, drinking, sleeping, training, resting – all help us live an active and fulfilling life. And it's a life that has its roots in our relationship with our home. In sync with nature and the seasons, the greens, berries and fruits we cultivate, harvest and which grow wild in Moonvalley are the nutritional heart of our brand. We only use real, organic, plant-based ingredients, locally grown and freshly picked. Our recipes have been refined and perfected by us, here in our Nordic home. We always prioritise sustainability. The result? In your pantry, gym bag, desk or anywhere else you choose, you can always keep a little piece of Moonvalley goodness close at hand.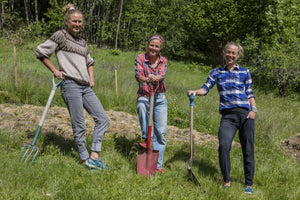 Embracing the outdoor life and moving our bodies is what we live for. For us, eating right, competing and recovering is a way of life. However, you don't have to be an elite athlete to enjoy the best of what Moonvalley offers. Whether it's our ability to work, study, enjoy leisure time or be a good parent, our products support every active life, whatever form this takes.
This is our inspiration – we believe you'll taste it in every bite.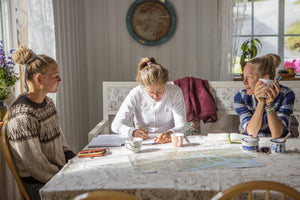 What we are doing – our Vision
Our Vision - Provide natural, vegan and truly nutritional foods and food supplements from unrefined & sustainable sources – filled with energy & love. In doing so – we want to contribute to an increased knowledge & consciousness about the benefits of a healthy, sustainable and holistic lifestyle.
Certain things go hand in hand – like morning time and a strong cup of coffee for example – and at Moonvalley we're passionate believers that real organic products also need to be sustainable and use local ingredients whenever possible. We can't do one without the other. We have superfoods right here in Scandinavia – our own homegrown heroes like the bilberry and the humble but mighty Swedish oats. They may not have the fancy exotic names but they're just as nutritious and haven't crossed multiple time zones to reach their destination. We're not saying we are perfect... not yet anyway...but we try our best.  
WHY WE ARE HERE – A CLEAR MISSION
Our Mission - Inspire people to live a sustainable, fulfilling and adventurous life – in and in tune, with nature, our bodies & souls. From the Nordic mountains with love.
We're here because we believe that innovative sports nutrition products don't have to taste as they came out of a science lab, made from things that read like a chemistry lesson. We want to spread the word that real, plant-based, organic whole foods can give all of us the energy and nutrition we need to live a healthy life, full of vitality – and taste absolutely incredible. They're good for you, good for the planet and good for your taste buds.