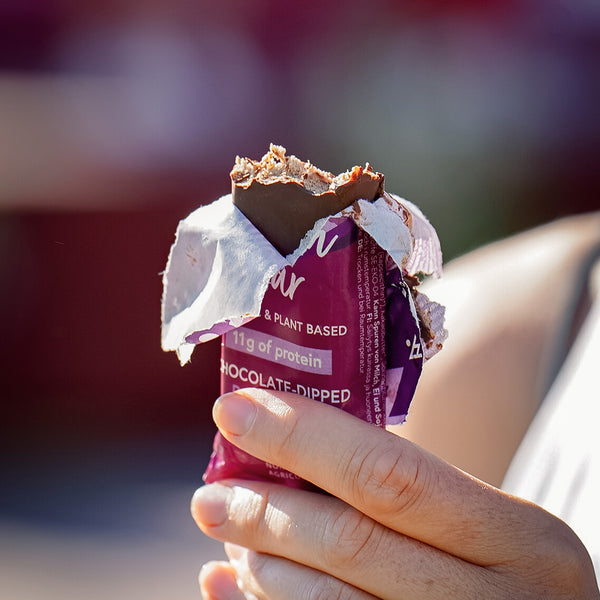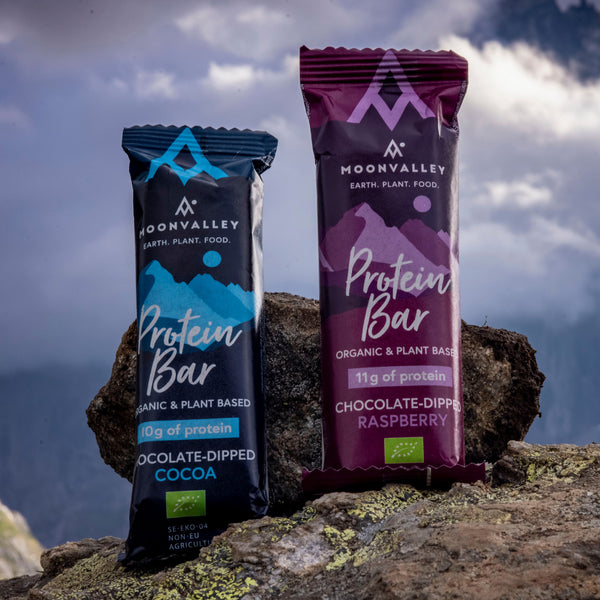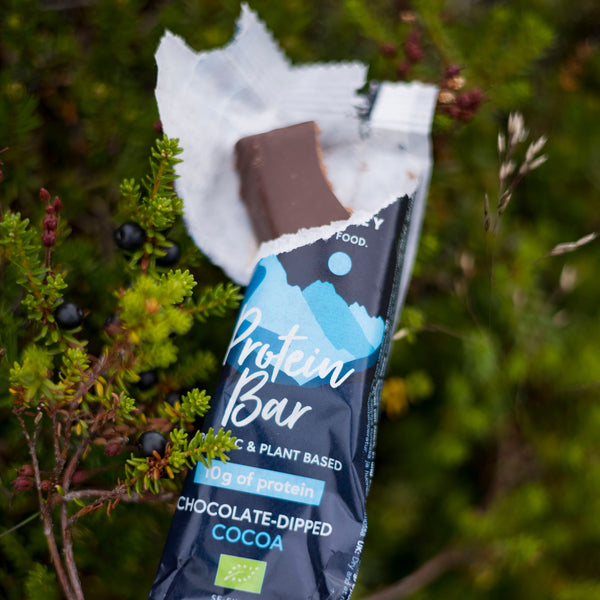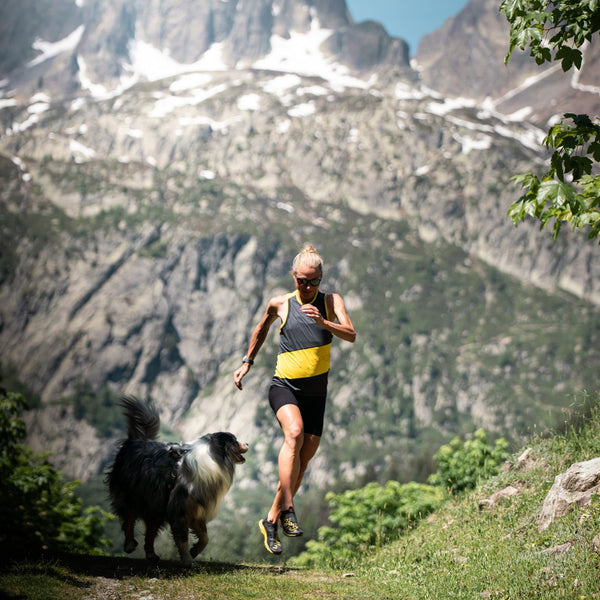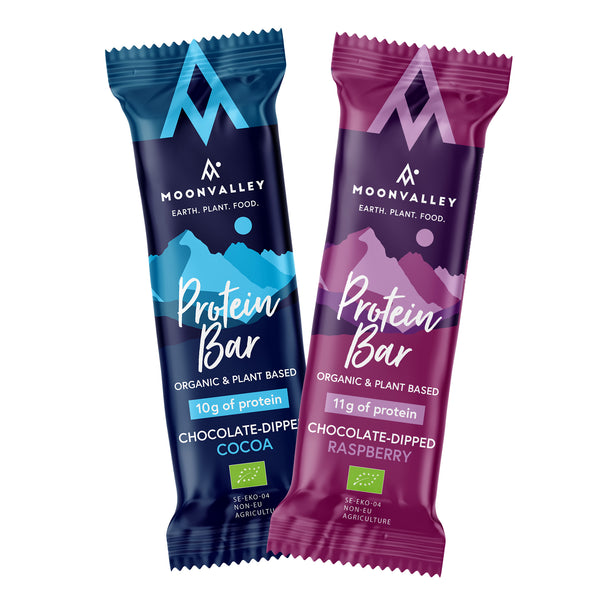 Organic Protein Bars Chocolate-Dipped Mixbox 18-pack
Treat yourself to 18 luxurious Moonvalley moments with our vegan Cocoa and Raspberry Protein Bars dipped in chocolate. Now in paper packaging!
At Moonvalley, we don't think you should have to choose between healthy and tasty when you can have both. That's why all our products are vegan and made from organic ingredients without added sugar, so you can always be sure you're enjoying a treat that is as nutritious as it is delicious!
9 x Organic Protein Bar Chocolate-Dipped Cocoa
9 x Organic Protein Bar Chocolate-Dipped Raspberry
Box contains 18-pack of protein bars
Paper packaging
10-11 g of high quality pea protein per bar
Vegan
Organic
No palm oil
No artificial sweeteners

Note: This is paper packaging, it is not water resistant. Please plan your Moonvalley moments accordingly!
Every year, eleven million tons of plastic waste leak into the world's lakes and oceans, causing enormous damage to our ecosystems. By switching from plastic packaging to paper packaging, Moonvalley takes another significant step in producing sustainable products.
Expiration date: 2024-05-14