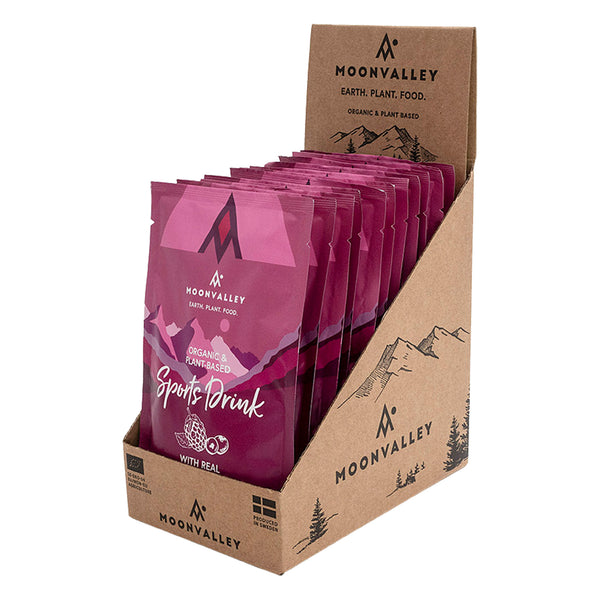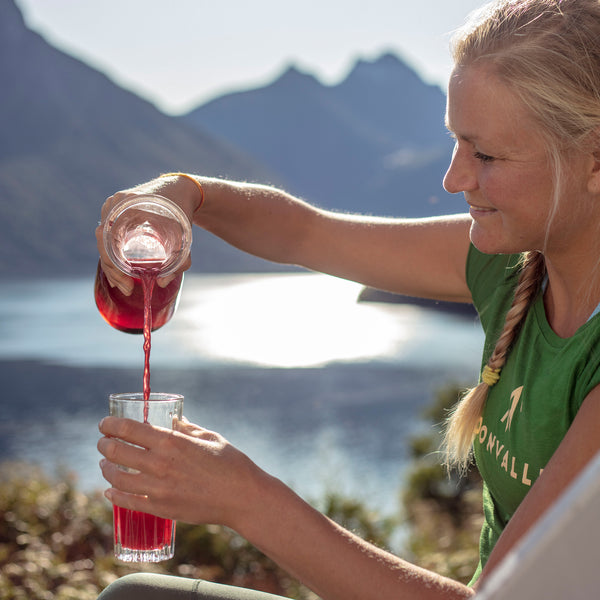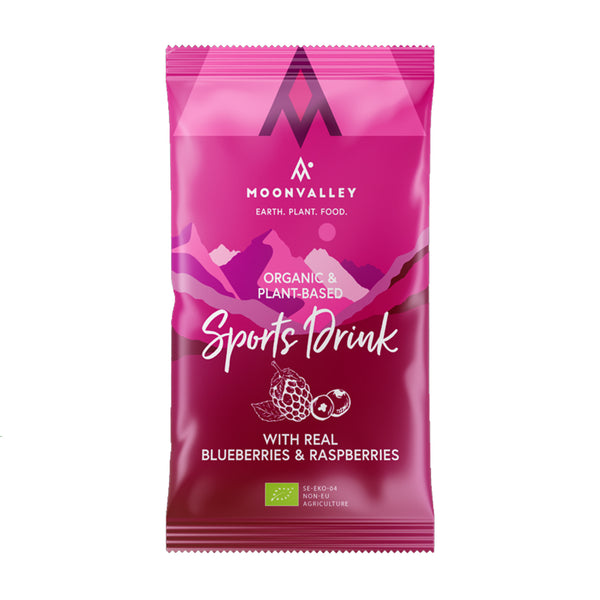 Organic Sports Drink Blueberry & Raspberry 12-pack
Ignite your energy with Moonvalley's Organic Blueberry & Raspberry Sports Drink! Stay hydrated, motivated, and fueled for endless adventures with our box of 12 individual packages. Experience the refreshing blend of blueberry and raspberry that keeps you going. Made with organic ingredients, Moonvalley's Organic Sports Drink is the epitome of berrylicious goodness. Just pour one package into our environmentally friendly sport bottle, fill it up with water, and you are ready to go.
Expiration date: 2024-12-26
Product Ingredients
Organic powder sugar, organic maltodextrin, organic fruit powder (Raspberry & Blueberry), sodium chloride, acidifier (citric acid (E330)), potassium chloride. 97% organic ingredients.
NO ALLERGENS
Nutritional Information
100 g/ 45 g:
Energy: 1536 kJ - 367 kcal / 691 kJ -165 kcal
Fat: 0,4 g / 0,2 g
- of which saturate: 0  g / 0 g
Carbohydrate: 88,2 g / 39,7 g
- of which sugars: 53 g / 23,9 g
Fibre: 3,7 g / 1,7 g 
Protein: 0,8 g / 0,4 g
Salt: 2,3 g / 1 g
Chloride: 1,63 g / 0,7 g
Potassium: 236 mg / 106 mg