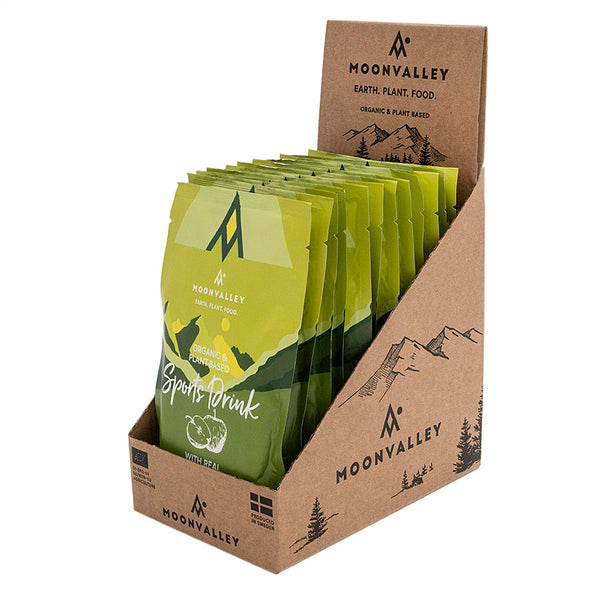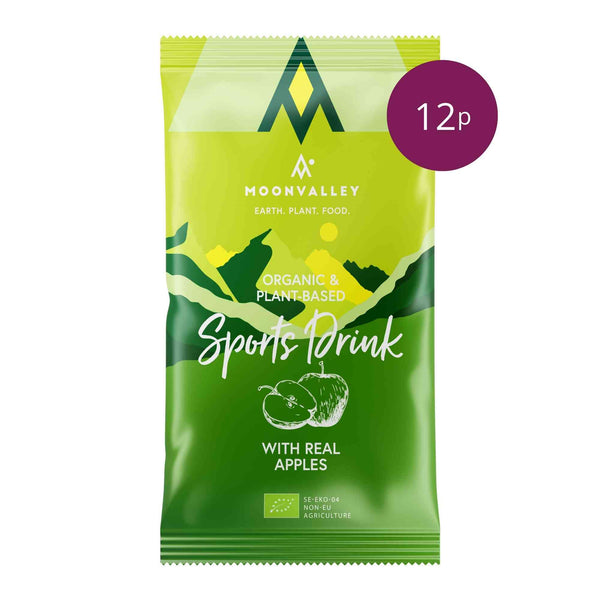 Organic Sports Drink Apple 12-pack
Revitalize your energy with Moonvalley's Organic Apple Sports Drink! Stay hydrated, motivated, and conquer your challenges with our box of 12 individual packages. Experience the burst of real apple that keeps you going strong. Made with organic ingredients, it's irresistibly fruitylicious. Just pour one package into our environmentally friendly sport bottle, fill it up with water, and you are ready to go.
Expiration date: 2024-09-01
Product Ingredients
Organic powder sugar, organic maltodextrin, organic fruit powder (Apple), sodium chloride, acidifier (citric acid (E330). 95,7% organic ingredients.
Allergen Information: no allergens.
Nutritional Information
Nutritional Information, 100g/ 50g:
Energy: 1540kJ -368kcal/ 693kJ -166kcal
Fat: <0,5g/ <0,5g-saturated: <0,1g / <0,1g
Carbohydrate: 90g/ 40g
-sugars: 61g/ 27g
Fibre: 2,5g/ 1,1g
Protein: 0,5g/ <0,5g
Salt: 2,3g/ 1g