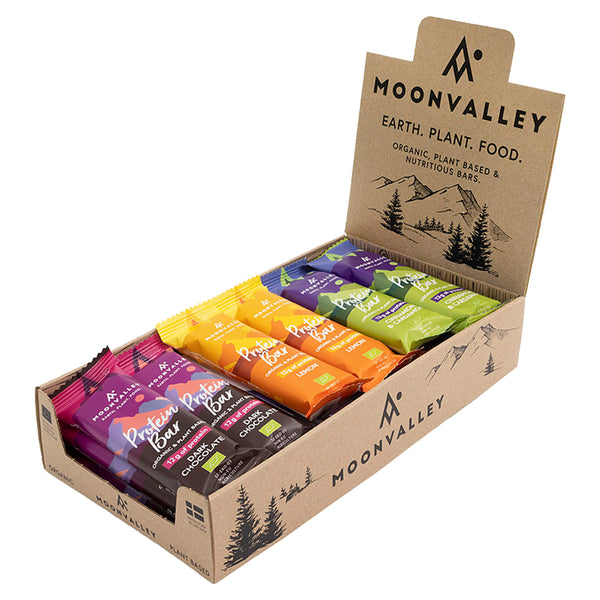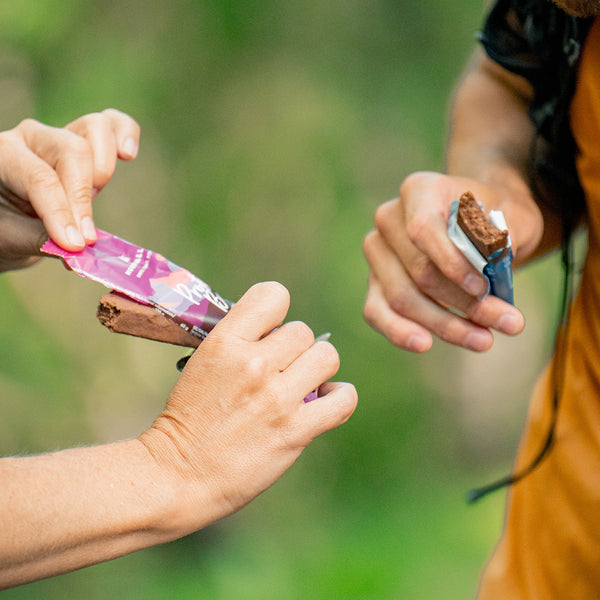 Organic Protein Bar Mixed Box 18-pack
You SAVE 8% on your purchase when you a box of protein bars instead of single bars.

Treat yourself to a variety in your Moonvalley moments with our best-selling mix box! The mix box contains six Dark Chocolate Protein Bars, six Cinnamon & Cardamom Protein Bars, and six Lemon Protein Bars, offering a delightful blend of spicy, sweet and sour.
Perfect for those of you who love all our wonderful protein bars, but also want some variety in your daily routine. Don't forget all our protein bars are made from organic ingredients without added sugar, so you can enjoy them with a clear conscience!
The box contains:
6 x Organic Bar - Dark Chocolate
6 x Organic Bar - Lemon
6 x Organic Bar - Cardamom & Cinnamon

For ingredients and nutritional value, go to the pages for the different bars as listed above. 
12/13 g pea protein per piece
No added sugar
Vegan
EU organic
No palm oil
Expiration date: 2024-04-03